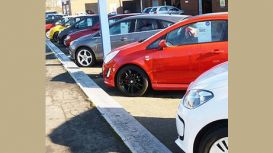 We offer quality used cars at affordable prices together with flexible finance options and warranties. We also have on-site workshop facilities offering a wide range of services including MOT testing, vehicle servicing and repairs. We pride ourselves on the way we present all of our vehicles, which has given us the reputation that we have today.
---
Reviews and Ratings
Just a few lines to let you know that we arrived safe and sound in Herefordshire at 7:45pm yesterday evening. We just cannot thank you enough for looking after us and making us so welcome yesterday - long may a small, friendly, family businesses survive and thrive!
With the help of my brother we had contacted several garages negotiating prices and decided we would drive the 25 or miles or so to Crook to see a Hyundai that sounded promising. The two year old car was immaculate and Peter McGough Car Sales in Crook are a small firm who are very fair and pleasant to deal with. Thank you for your great service on Friday afternoon and for all of your help.