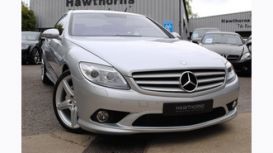 Inspired by our passion for cars and motorsport we aim to supply a range of specialist cars prepared to the highest standards from Porsche, Audi, BMW, Mercedes, and Jaguar and Land Rover to name a few. We may not always have the exact vehicle you are looking for, but we are happy to take the headache out of the unknown and help source your ideal car.
Finance is available on almost all of our vehicles with bespoke packages available to suit individual requirements. Please do confirm with a member of the sales team any item that may influence your decision.
Reviews and Ratings
I travelled over 300 miles to buy a 2008 Audi A4 Avant from Hawthorns and was amazed to be presented with a car that looked like new. The standard of preparation was exemplary and the service from the sales team was relaxed, very thorough and reassuring.
Just to thank Jason and all the sales staff at Hawthorns for finding my perfect car! I had a very long "wish list " and Hawthorns found me a car which had absolutely everything I had asked for. I am delighted with my SLK, and would definitely recommend not only Hawthorns car buying service, but also the service department which has maintained all our cars for the past few years. Great service at a fair price.
---