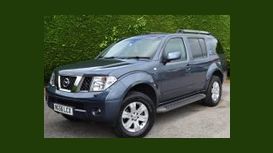 As one of the newest and fastest growing used car specialists in Cwmbran we pride ourselves on our one to one service and our exceptional after care service. Our wish is that we want our customers to come back for their next car because of the quality of service that we provide James, our owner although young has long life time experience in the car trade and brings his natural enthusiasm to the job together with his total commitment for service to his customers.
Ideally situated on the main Avondale road into Cwmbran there is ample free parking for our customers. We specialise in the small to medium sized car, particularly in the budget price car for the beginner or first time buyer. James personally examines every car before it is released for sale and he makes sure that all customers are completely satisfied before driving away in their new vehicle.
---
Reviews and Ratings
2 family members have bought vehicles now from avondale motorpark. Perfectly presented, great price and top quality service from start to finish!
Excellent service from start to finish. James even offered me £250 more for my part ex than any other dealer. Thank you James and wish you all the best on your business.