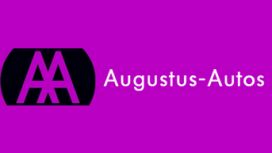 Augustus-Autos in Barry, Carnoustie is a small dealership run from our countryside property offering very high quality used cars at competitive prices. We specialise in German cars but also offer a wide range of vehicles to cover everyones needs from affordable First Cars to Prestige and High Performance Sports Cars. Our location allows a very relaxed test drive on excellent quiet roads to give you a great first drive of your potential new vehicle.
All cars are HPI checked along with a full inspection and any work needed is carried out by our own in house Mechanical Technician. Open Monday to Saturday day 9am - 5 pm - Sunday is viewing by appointment so please call or email to arrange.
---
Reviews and Ratings
Bought a car from here yesterday and I love it! Steven was lovely and not in the least bit pushy, unlike most other salesmen!! The whole process was so easy and very relaxed. Hopefully I won't need anything repaired, but the promise of aftercare is there if I need it and that makes me have more confidence that the wee car is healthy. Highly recommended, I'll definitely do business here again.
I cannot recommend Augustus autos highly enough, very friendly and trustworthy business owner with a fantastic selection of cars.